School History
1994 October
Establishment of TOHO International College in Tokyo Edogawa-ku.
Certified by the Association for the Promotion of Japanese Language Education.
1995 April
-The 1st class enrollment.
-Authorized by the Ministry of Justice for Visa Proxy Status.
2000 July
Student Capacity 180 people
2001 July
Student Capacity increased to 270 people
2002 July
Student Capacity increased to 360 people
2014 April
Student Capacity increased to 460 people
2017 October
Construction of the new school building No.2 was completed.
School Outline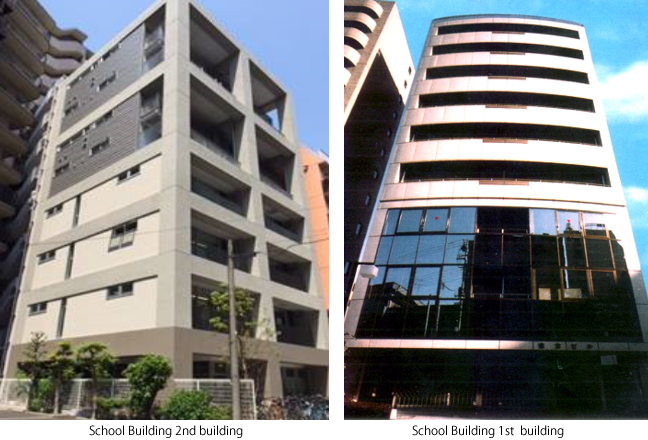 Name
TOHO International College
Accreditation

・Authorized by the Ministry of Justice for Visa Proxy Status.
・Accredited by the Tokyo Immigration Bureau as an Excellent School.
・Member of the Association for the Promotion of Japanese Language Education.

Student Capacity
460 students(double shift)
Number of Teachers
30 teachers
Address
Bldg 1
5-15-2 Higashi-Kasai、Edogawa-Ku、
Tokyo 134-0084、Japan.

Bldg 2
5-11-14 Higashi-Kasai、Edogawa-Ku、
Tokyo 134-0084、Japan.
TEL・FAX
TEL: 03-3878-9630
FAX:03-3878-6913
E-mail
info@toho-ac.jp
Facilities

Bldg 1
11 classrooms, library, study room,
admission office、teachers' office、nurse's room、etc.
Bldg 2
11 classrooms, library, nurse's room,
admission office, teachers' office, etc.

Nearest Station
TOKYO METRO TOZAI-LINE, Kasai Station – 3 minutes on foot.
ACCESS MAP
Welcome ! Learn Japanese in TOKYO
Let's make your dreams come true at TOHO International College!!
This school was established in 1994, to contribute to international friendship, cultural exchange and world peace through Japanese language education for non-native students. Our teaching staff is constantly endeavoring to always offer the highest level of Japanese language instruction to our students. A warm, family-like academic environment with classes taught at and efficient, yet appropriate pace for the mastering of the Japanese language in a minimum amount of time.
To assure that our students are unimpeded in their pursuit of the study of the Japanese language, a homeroom teacher is assigned to each international student to offer advice and counsel in regard to their future academic or professional plans, as well as to help in their adjustment to Japanese life. We are deeply satisfied with not only our present student body, but also our graduates, living both here in Japan and abroad, who cherish their academic experience with us with great pride.
A message from our principal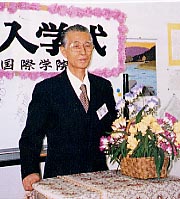 An increasing number of international student are learning Japanese as a second language. TOHO International College was established in 1994 in Tokyo to provide them an ideal environment for learning Japanese. I hope international students can understand the essence of the Japanese culture by means of language acquisition. In my college, I'll view the students who learn Japanese here as my own children and meantime give them the warmest care and the most effective education. This is the goal of what I'll do my best. I do expect that every student who studies here can devote whatever he learns to his country and become an international people of the 21st century, acting on the stage of the world.
Kusabiraki Syouzou, Principal
Features of the school
Perfect Learning Environment
Our school is located in Tokyo, the center of culture, education, politics and economy.

It takes you just about 17 minutes from Tokyo Station by subway – a really short ride by Tokyo standards. From our school building , you can enjoy the splendor of Tokyo Disneyland's fireworks.

In our area, there are various of cultural facilities as the Subway Museum, Kasai-Rinkai Sea Park, colleges and special schools. It is no doubt the perfect place for learning.

Location&Access
School life
Besides daily lessons, we have a variety of extracurricular activities such as one day bus tour, barbecue parties, or school events , to give students a deeper knowledge of Japanese Culture and society, and to strengthen a friendly relationship both between teachers and students and among the students themselves.

Photo Gallery
Annual Schedule
Professional teachers
We have full confidence in our lessons, as we recruit teachers from specific fields into a system targeted at the Japanese lesson and the education of international students.
With such a warm educational environment, our effective and dynamic lessons will surely help you develop your Japanese Language skill quickly.
Counseling for higher education
We guarantee 100% that you will pass the exam to enter a higher-grade school.
When you first join us, we get a clear idea of your study goals and then offer earnest lessons, full tailored for your needs.
We have a homeroom teacher system. One-on-one counseling is also available.
Schooling guidance seminar with our graduates.
A study room is open to students
Students can freely see rich information about universities, graduate schools and colleges and their entrance exams, etc.
Japanese Language Proficiency Test level N1, N2, Special Seminar
It is common that people who are good at speaking Japanese are weak at Japanese test.
They should get used to exams and prepare for them effectively. We have special
curriculums in accordance with your levels, in order to pass JLPT N1,N2.
Students will be taught the secrets to pass the test
Enjoying learning Japanese language in a warm and friendly international environment in TOKYO.
Our effective and dynamic lessons will surely help you develop your Japanese language skill quickly.
Surroundings